Exhibitions are an essential vehicle for demonstrating how illustration can work in a 3D space. Whether displaying work in a formal gallery method or creating an experiential space, students in Illustration Practice strive for professionalism and creativity.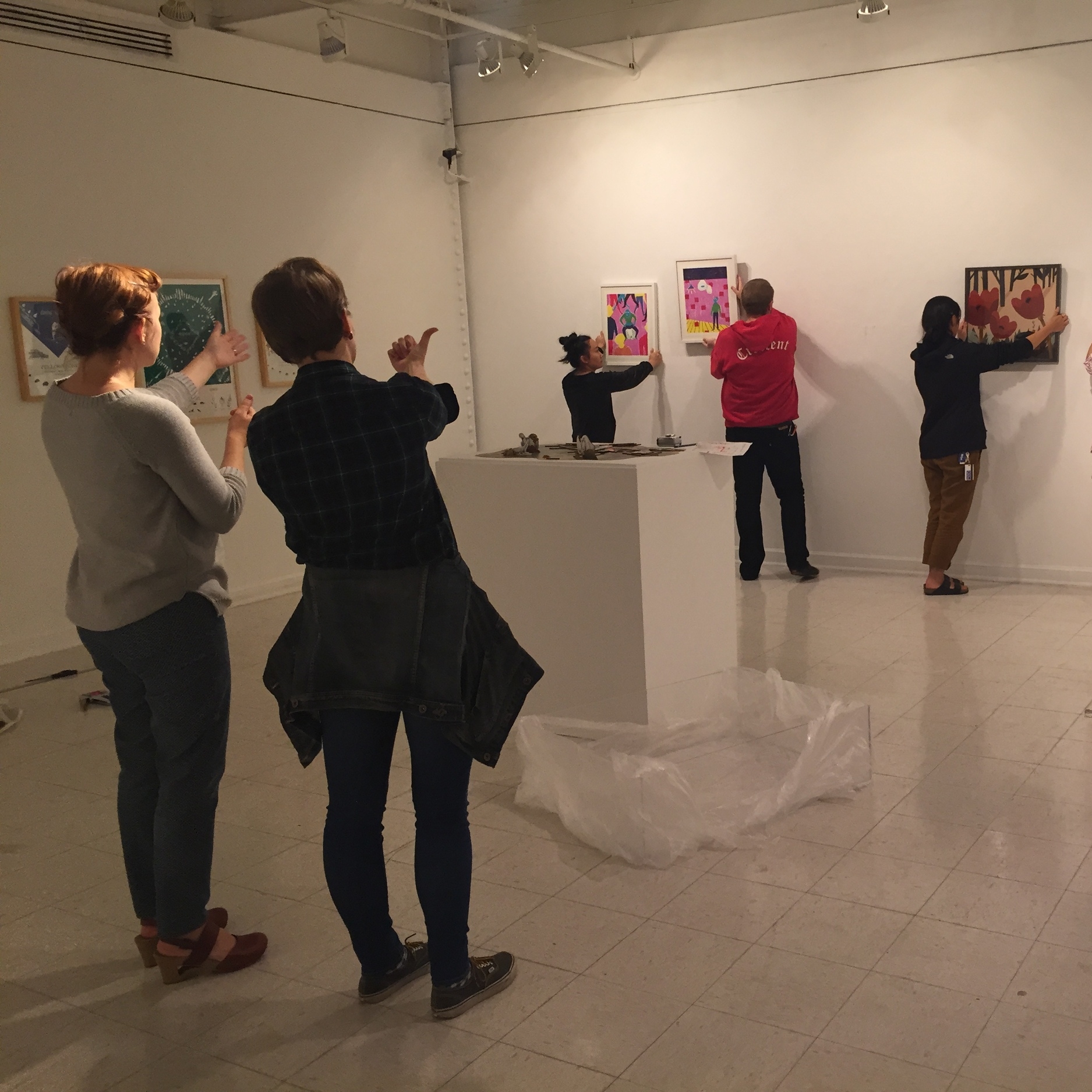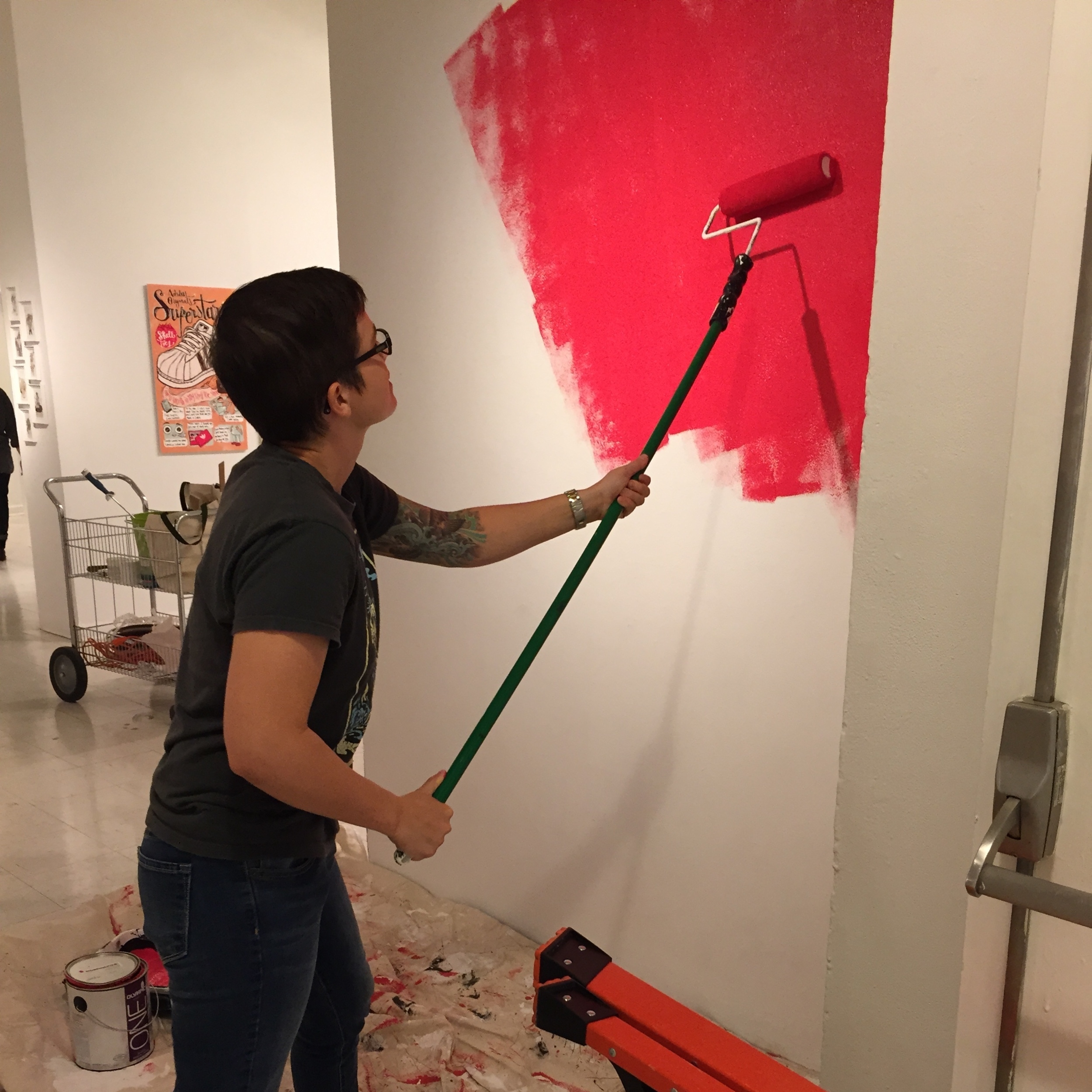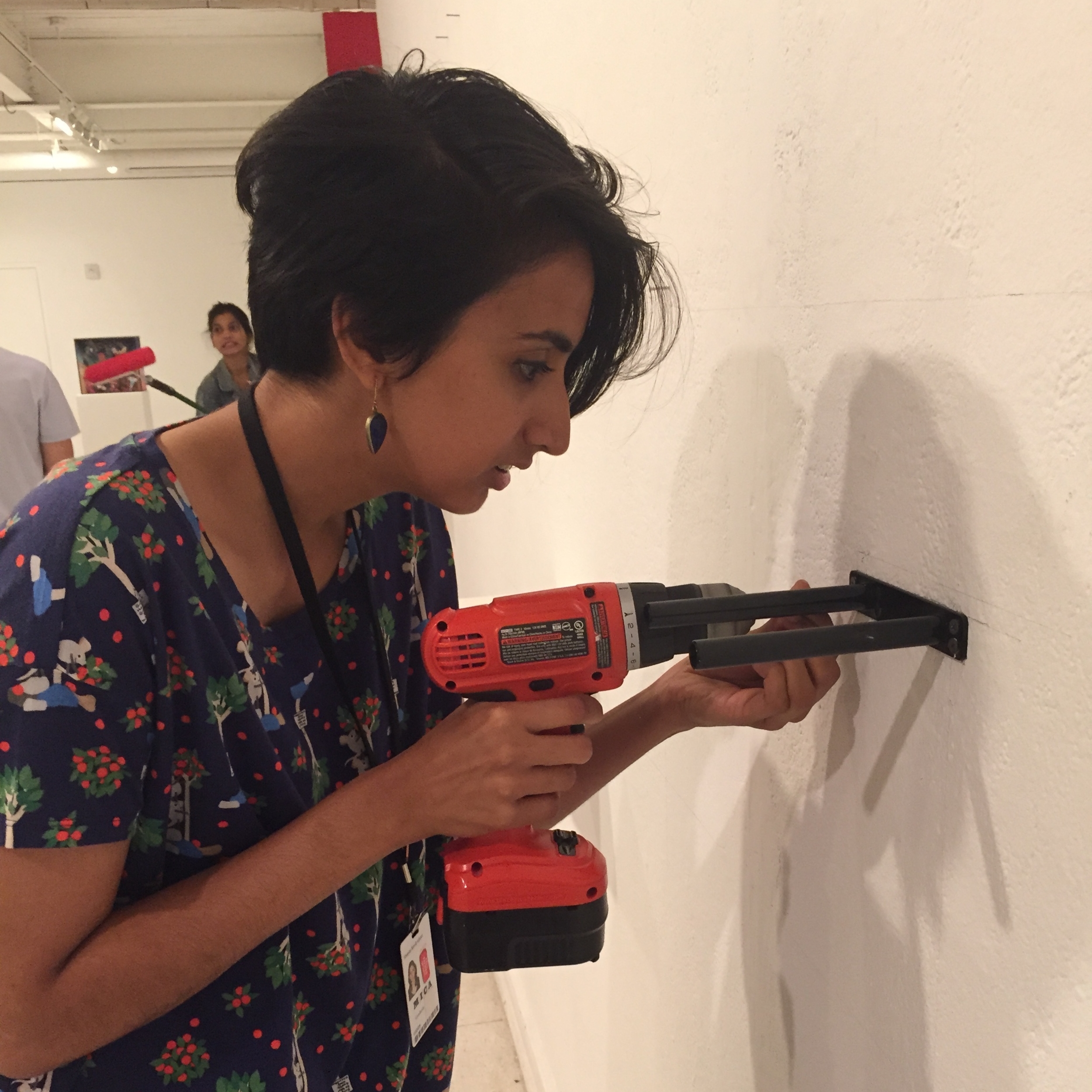 The Image Harvest Show is an annual event that reinforces each student's self-assessment as a graduate student. The idea of image harvesting is to look back on previous work to discover key themes, ideas, or aspects of images that can be regrown or developed further into new imagery.
Revisiting one's own past discoveries, or harvesting the seeds of ideas, is much like harvesting seeds from your garden. Each new "planting" yields a new crop – related to the previous idea yet unique.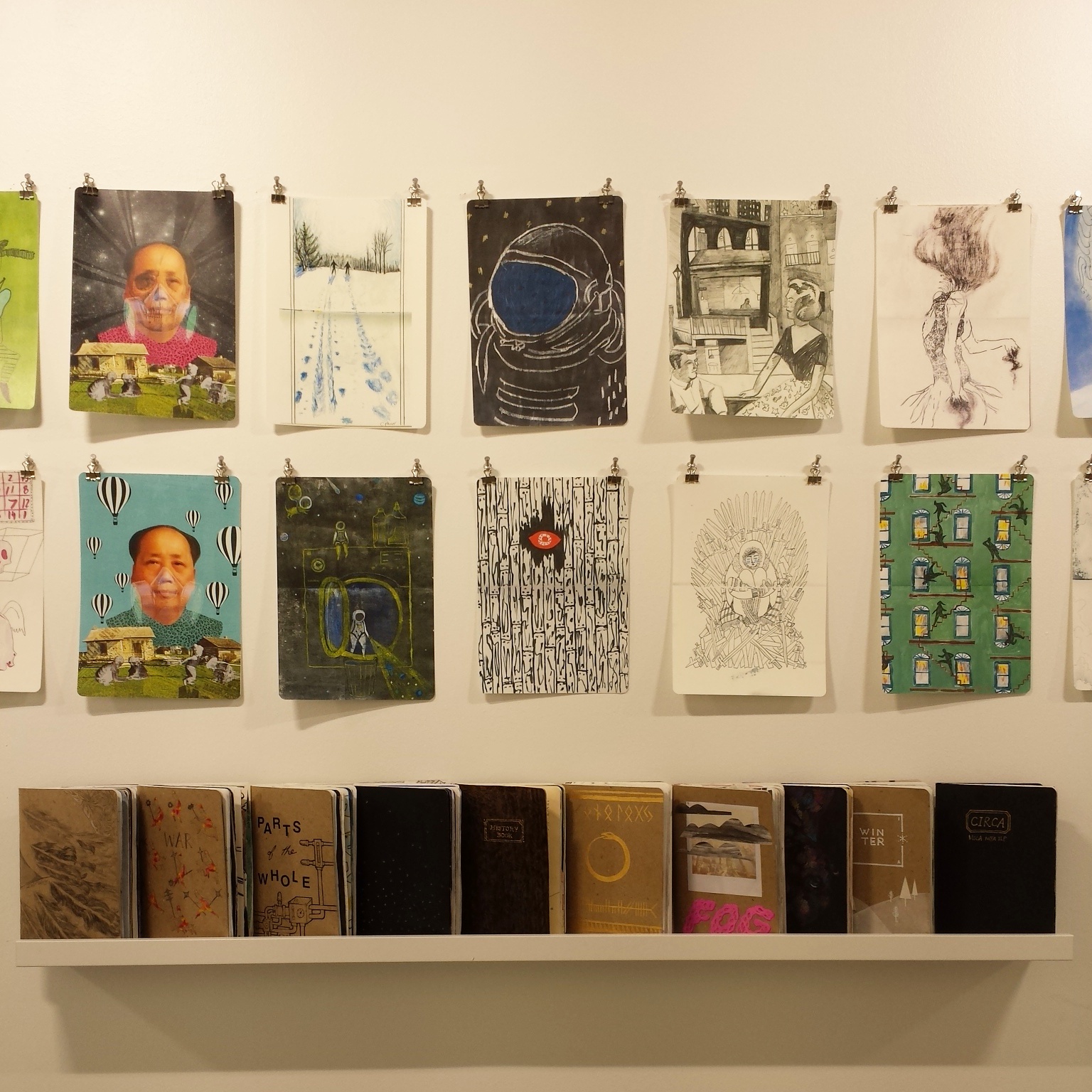 The ILP program installs regular pop-up shows based on projects we do with partners such as Words on Wheels transit posters, or collaborative projects such as the Sketchbook Project show. Additionally, theme-based shows or concept challenges often are organized by the Gallery Team.
Alumni Shows
Local, national and international exhibitions
featuring our graduates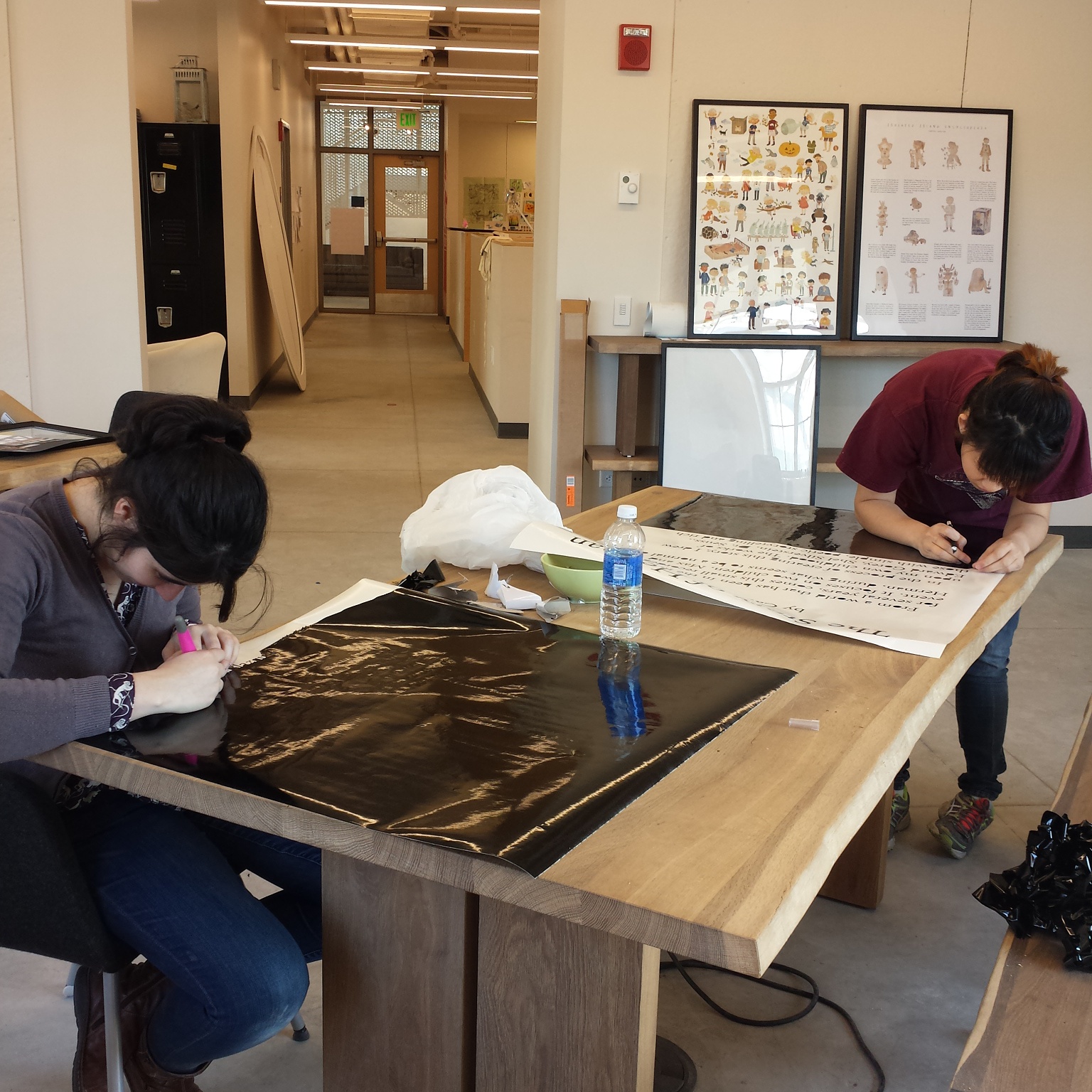 The Grad Show includes MFA, MA and post-baccalaureate exhibitions and critiques, gallery talks and presentations, public programs, a symposium, and student curated installations throughout the city. The Graduate Exhibition Season showcases the achievements of MICA's graduate students—a diverse group of illustrators, artists, designers, educators, scholars, and curators. It offers the campus community and the general public opportunities to engage with and contribute to the creative process at MICA.